Crypto market shrinks as Bitcoin trades at 34K
Bitcoin trades at 34K, LUNA plunges 20% due to FUD attack on TerraUSD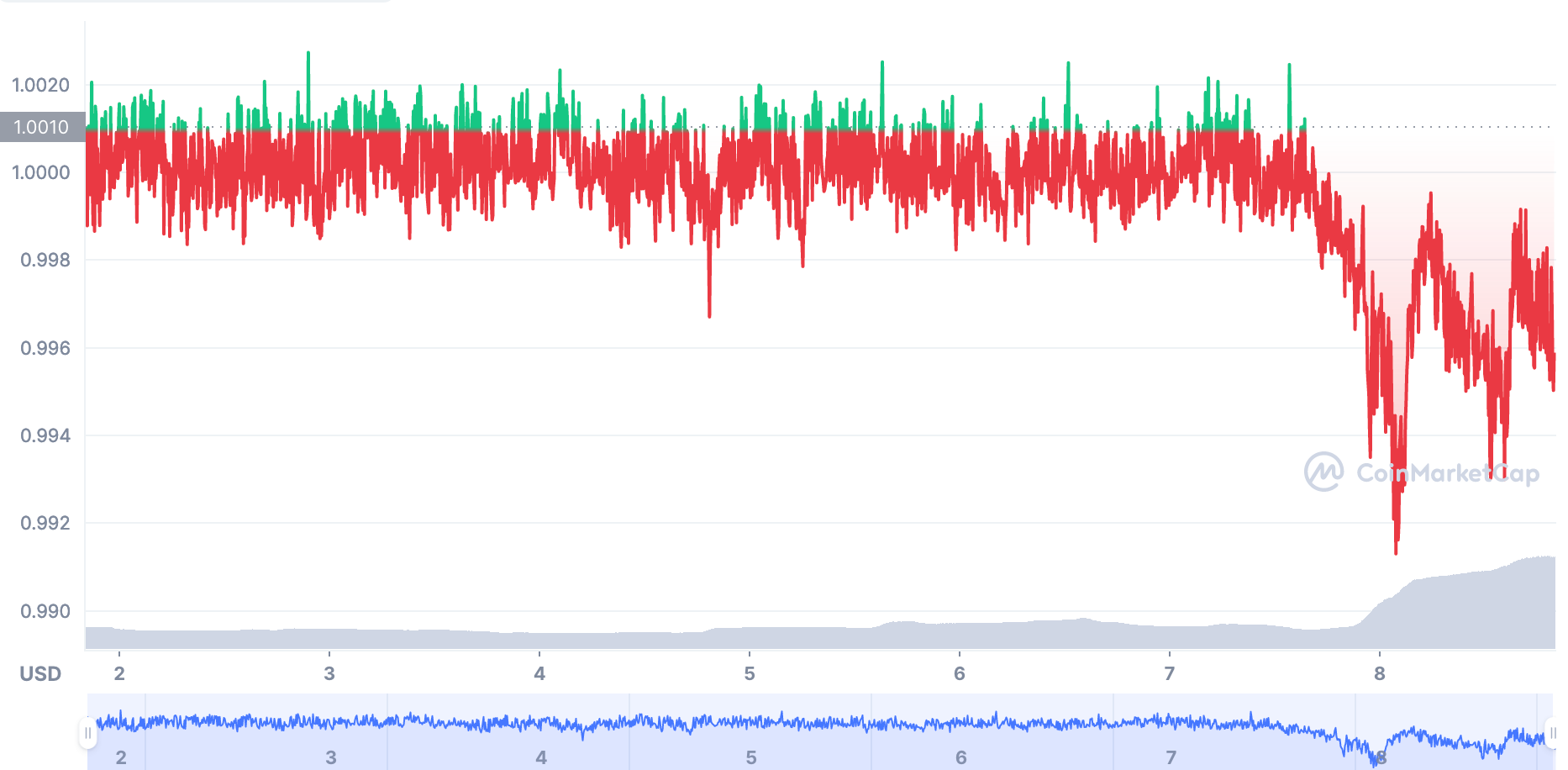 After a bad week for market across the world as well as for crypto currencies, weekend was also gloomy as Bitcoin breaches measure support at 34k. Nearly all the top coin price falls down between 4%-10%. As per coinmarketcap data The global crypto market cap also falls to $1.57T.
Liquidity at major central exchanges are also not so high to do a bounce back. According to a popular crypto trader, bitcoin can make low in the region of 29k-32k.
Earlier today LUNA has plunged singnificantly and at one point was trading below $60 after witnessing a FUD attack on it stablecoin TerraUSD (UST). It dropped 20% in a single day as a whale mass-dumped $285 million of UST on Curve and Binance. As a result of this selloff, UST was unpegged to United States dollar and at one point traded at $0.98.
Do Kwon, the terra founder brushes aside a "deliberate and coordinated" attack on TerraUSD and LUNA. He twitted a poem.
The major indicators of bitcoin are still pointing towards a bear cycle. On weekly timeframes, BTC/USD has completed its sixth consecutive red weekly candle. This has happened only once back in 2014. The fear & greed index is currently at 18.