DeFi platform Poly Network loses estimated $600 million in reported hack
Poly Network, a decentralised finance platform, said it was hacked on Tuesday, and have lost an estimated $600 million according to reports of funds held in complicit wallets.
Poly announced the hack through Twitter, where it also posted details of wallets where the money was transferred, urging people & cryptocurrency exchanges to blacklist tokens from those addresses.
Poly threatened to take legal action and urged the hackers to return the assets.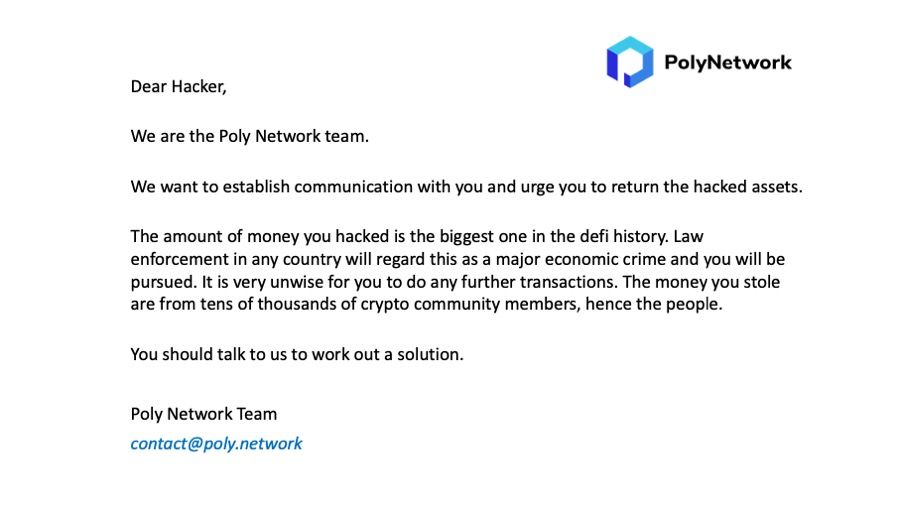 Hackers exploited a vulnerability in Poly Network, a platform that looks to connect different blockchains so that they can work together. Once the hackers stole the money, they began to send it to various other cryptocurrency addresses.
DeFi has become a key target for the hackers. Since the start of the year until July, DeFi-related hacks totaled $361 million. DeFi-related fraud is also on the rise. In the first seven months of the year, they accounted for 54% of total crypto fraud volume versus 3% for all of last year.